Bird Orb
You are a bird (orb), hunting delicious bugs in a maze with your massive arsenal of magical weapons. Imagine Pac-Man if it was a survival game about shooting hordes of ghosts. [NOTE: This game is technically in beta, meaning I haven't checked to see if it works on other people's computers yet, please let me know if you have any issues.]

A remake of a project I did for an Intro to CS course many years ago. I made this as a mini-game to include in another game that I'm working on (hoping to release it very soon!)
Default Controls:

Arrow Keys - Move
X - Shoot
Z/C - Switch Weapons
1-9 - Fast Switch
Musical Credits:
Hip Shop midi from vgmusic.com by Ulrik Ruud Rostrup

Dig Dug Main Theme midi from vgmusic.com

Tips:
The levels gradually get more difficult until every 5th level. After clearing each 5th level, the difficulty will drop back down, but not all the way, with the game getting gradually harder over time. The difficulty maxes out at level 50.
During use of the "blue bug" power-up, bugs can be eaten and will grant additional MP.
There is no bonus health pick-ups. Four hits and you're out!
There are lots of fun weapons to use, so try to unlock them all!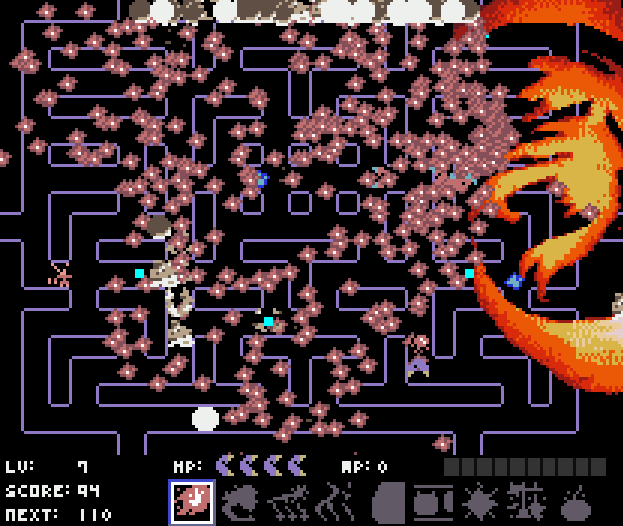 Download
Click download now to get access to the following files: